Made a plan to quit smoking 1/2 way there but urge to smoke after meal is strong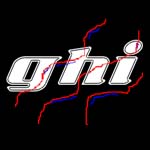 United States
March 22, 2007 12:35am CST
I've wanted to quit smoking for a while and finally have decided to implement my plan to quit. Currently I smoke half as much as I did 3 days ago. I only problems that seem to be a challenge are the urges to smoke after a meal. Eating obviously isn't going to help me in this situation so any tips to over come this deadly habit would be greatly appreciated.
2 responses

• United States
22 Mar 07
i'm trying to quit also-and i understand that problem bigtime.i was given the suggestion to chew on a straw so at least it has something to do for the impulse. the smoking connections like after meal,on the phone,on the computer are the hardest to break.

• India
22 Aug 10
Smoking is really a addiction and not easy to quit all of sudden. But good thing is there are many rehabilition center for helping to get rid of these habits. Try them and make a great change in your life.