What place have you visited in Sri Lanka?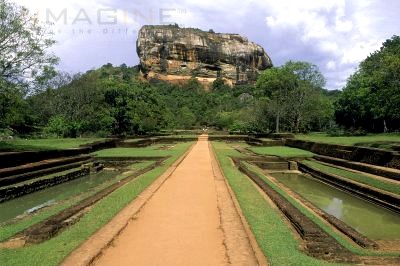 Philippines
March 22, 2007 2:07am CST
Sri lanka was the first country I visited. It was so rich with its finest heritage - truly world class. I climbed the Mount Sigiriya and visited the temple at Dambulla... a very nice place, warm and hospitable people... how about you? what can you say about sri lanka?
5 responses


• Australia
1 Apr 07
I have visited many places in Sri Lanka. The key places that you should visit are Sigiriya, Anauradaphura, Pollanaruwa and Kandy. Did you miss the Kandy Perehara. It is an annual event in Sri Lanka. It is a pageant that shows the heritage and culture of Sri Lanka. It is a very colourful and unique event. A tooth of Buddha is stored in the Dalada Maligawaa temple in Kandy. Places that I have mentioned are very few there are so many other places to visit. You can watch the tea estates, waterfalls, the biggest rain forest in Sri Lanka (Sinharaja. The list is endless.

• India
22 Mar 07
Eventhough iam an Indian i was born in Sri lanka.our family shifted to India whe i was only 2 years.But my parents say its one beautiful place on the earth and my dad visit sri lanka frequently.My elder brother is having a good memory of his living there and i could just see only the photographs taken by my family when they lived there.but my father has promised me that he will take me to sri lanka very soon.Iam even eager to see my place of birth.

• Philippines
22 Mar 07
yes, subathra. you really have to see and visit sri lanka. it is indeed a very beautiful place. i am not from sri lanka. i just happened to visit sri lanka to attend to a workshop seminar participated by different asian countries. i immediately fell in love with the richness of its cultural heritage and the beauty of its nature...

•
14 Jul 07
Hi, Sri Lanka was not the first country I visited, but I fell in love with it on my first visit. So much so that I applied for volunteer work as an archaeologist.I have lived on and off in Sri Lanka and just now moved out again after an almost 2 years stay. I also took my children this time (10 and 13) and they really regretted to leave the country. Sri Lanka is a small island, but very rich in culture and a long history. Different areas have different climates which invited different solutions for problems. A diversity that is almost unbelievable for such a small area.

• Pakistan
6 Apr 07
Ive been to colombo, badullah, nourallia and candy!! And i must say that candy is out of this world!!