Please Suggest Can we depend our life on Internet Business Sites ??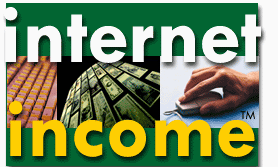 India
March 22, 2007 3:13am CST
i am not sure whether internet business sites are really paying out,I didn't had a good experience in auto-surfing sites thats why i haven't continued,but are you really having any good idea regarding the earnings on internet..?
1 response

• India
22 Mar 07
hey i gueess ,u answering ur own question! u didnot hav a nice time with auto surf's nah...then, do u want to try every type of internet business and then come to same conclusions!?!?! well dont make ur life depend on this atleast...instaed try having a living and do all this for knowledge sake and for part time earnings!! hope i have helped! cheeerrrss
@
!!!!

• India
24 Mar 07
thanks for your suggestion, i would be more cautious next time.