What PERFUME do you use?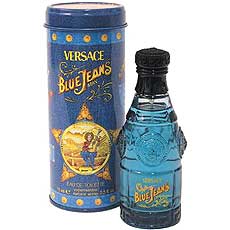 Indonesia
6 responses

• Malaysia
12 Apr 07
During my school years, I do have a Versace perfume in my collection. I can't remember which one is it though. I think it's the red bottle. Anyway, I just love perfumes and I like to smell nice especially when I am around my husband. I do have a few perfumes. Among them are J.Lo's Still, Hugo Boss for Women, Dunhill for Women and Moschino. However, favourite perfumes are Dior Addict and Miracle by Lancome. Besides the special sentimental value since it's a gift from my husband, I love this scent because it smells so refreshing and yet sexy during the day, and at night, it makes me feel elegant and sophisticated. Ii suits my personality well and brings out the best of me.

• Malaysia
24 Mar 07
The perfume that i used most at the moment is Eternity for Men by Calvin Klein. And the scent keeps up with the name, i will love this perfume forever. This perfume is given to me by my wife as a gift. So, besides the nice fragrance and can be used to any occasions or at any other time, either day or night, it also has special connection to myself. I always make sure that i carry them everywhere i go in my luggage.


• India
23 Mar 07
hi neo, i am not a very regular user of perfumes, i prefer to use them when i have to attend some marriage parties or some other real occasions, at present i am using HOT (pour femme) that was presented by my sister-in-law i love it as due to its mild smell and the other one is charlie

• Palatka, Florida
23 Mar 07
my favorite perfume is vanilla fields. I have liked this kind for a few years now.