Whats you favorite Cartoon character..? I love Tom and Jerry :)

Philippines
March 23, 2007 3:44am CST
I am an all time fan of these two toon character TOM and JERRY these cat and mouse buddies, the ever-duelling duo captured my delight and laughter because the two have very unique personalities. Tom is friendish opportunist, always anxious to ingratiate himself with the powers that be, a housekeeper, dog or even on an occasion,mouse. Jerry, the impish schemer, is happy minding his own business until cornered, piqued or generally provoked. When they meet together..? im sure there will be a bursting laughter. You? Who is your favorite?
6 responses

• India
24 Mar 07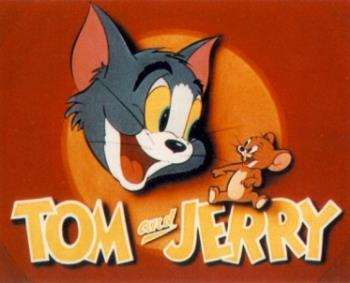 I use to love watching cartoons every morning, or in the afternoons when I would get home from office or college. My favorites were Tom and Jerry, Sylvester and Tweety. I also liked watching Uncle schruz ( donal duck's new cartoon ) Now that I have become an adult my love for cartoons hasn't dimmed much, but I don't watch them as much these days with how much time I spend on this computer of mine. I have several sindabad cartoons on CD that at times I will stick into my CD-rom drive and watch while I am typing away on here.

• India
23 Mar 07
I love cartoons! Because anything is possible in the world of cartoons. Cartoons keep the spirit of being silly alive. I mean, there is no fun in being serious, meaningful, controlled all the time. You should let yourself free and just be silly sometimes! That message is given by cartoons. I think Tom & Jerry is the favorite cartoon pair of the entire world. I love them ever since I was 6 years old. Earlier I thought that cartoon shows meant only one thing. But as I watched more, I realized that there are different types of cartoon shows. Some are plain and simple, some are fantasy realizing, some are sarcastic (Spongebob squarepants), some are just plain silly (Ed, Edd & Eddy), while others mock at the hypocrisy we all tend to assume in our daily lives (Sheep in the Big City). According to these types, I love several characters - Tom & Jerry, Courage the cowardly dog, Eddy, Angrrry Scientist, Patrick, Squidward Tentacles, many more

• Philippines
23 Mar 07
I love tazmanian devil and detective conan from the anime series on GMA. I like taz because he's like me, I like conan because he's very intelligent and quick thinker I was amazed by him.

• Singapore
23 Mar 07
I luv all the looney toons characters..but my fav is tweety bird..awww so cute!! i wish i had one hehe