F.R.I.E.N.D.S and Fashion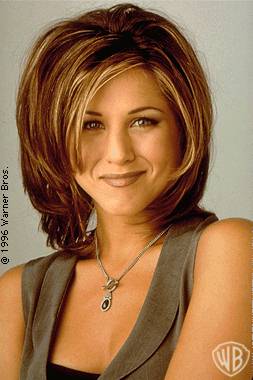 United States
March 23, 2007 2:35pm CST
does anyone watch friends? I always LOVE the outfits that Rachel wears and Wish I could have her wardrobe! One of my favorite outfits from her is this beautiful yellow dress she wears during one of the episodes, its just after Emily leaves Ross after the wedding. She also has some VERY cute hairstyles through out the show, some of which I have had done.
2 responses

• Philippines
24 Mar 07
I used to watch a lot of friend episodes too but when the show ended, I stopped watching too. I like all of them actually since all of them have their own styles. Jennifer Aniston has one of the most copied haristyles in hollywood and considered as one of the women there who has very good fashion sense. Though I don't copy her styles, I think that she is great too.

• United States
24 Mar 07
i still watch the show even when they stopped making new ones. I actually have all 10 seasons on dvd lol, I'm a huge fan. I think they all have good clothes, but Rachels wardrobe was def. my favorite! :)

• United States
23 Mar 07
I know the yellow dress you are reffering to and yes it is really pretty! Look for it on ebay! lol. I agree that rachel does have a lot of cute clothes, even though I'm not HUGE on fashion. And that hair cut looks good on you by the way!