Do You Love Philippines?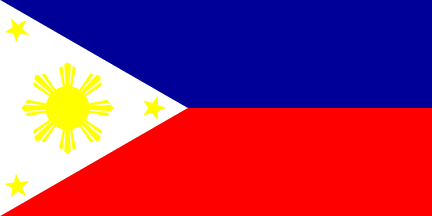 Saudi Arabia
March 25, 2007 3:48am CST
To my fellow Filipinos, We Filipinos always complain about the corruption in the Philippines. Do you really think the corruption is the problem of the Philippines? I don't think so. I strongly believe that the problem is the lack of love for the Philippines. And, I am now starting to love again my beloved country. How about you, Do you love Philippines?
3 responses

• Philippines
6 Apr 07
Of course i live my own Philippines!that is why i am so disgusting with what is happening in our country..i am a concerned citizen in every aspect of development,if i am don't love Philippines then why do i care!

• Philippines
5 Apr 07
i love our country of course...that's why i'm still here

• Philippines
15 May 07
yes i love my country this is the only country i have. Though worse things happen now but i still am not losing hope, corruption is like a cancer eating our minds and eating away the development. But with effort we can make a difference...like doing your job as a citizen. Instead of complaining why not do some action about it? Most of those who complains did really nothing to better their state of life. Here in Cebu there is also politics and corruption but we are more industrious and peace loving people that is why we are improving as a city. I do hope that we Filipinos will open our minds and don't just wait for the government to do something for us or wait or God's mercy to bring food to our table. That is way too much to ask. "cyempre wlang mangyayari sa buhay mo at sa bayan mo if wla kang ginagawa sa sarili mo"!