have you ever fallen in love with any of your teachers?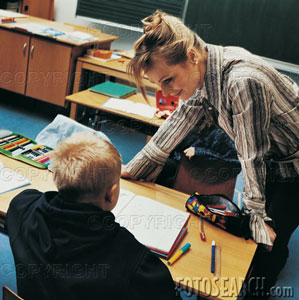 Turkey
March 25, 2007 7:10am CST
In secondary school I fell in love with my maths teacher. I used to dream her every day. My maths were very good those days. Then I studied English Teaching and became an English teacher. In my second year of teaching one of my students fell in love with me. Before that she was very successful but after she fell in love with me she started to fail. So, does love have different affects on male and female students? I still don't know the answer.
3 responses

• China
25 Mar 07
perhaps the character of students who fall in love make this difference! in my memory i maybe liked a teacher who taught chinese and music, when i was s student in a grade school.But i know that is not a love just a favor, it is too young to understand love!

• Malaysia
25 Mar 07
yes,in my primary school i fal in love with my english teacher, and my english were good in those days,now i still miss her so much,but it no contain about love,i also dont know have different affect on male and female students,but i think it is depend on themselves.

• Romania
25 Mar 07
never happend to me! I was on the edge to say it is worst to fall in love to teacher, but could be in the same sitation falling in love with a classmate and not have a positive response from him/her. I know it happend to me, and i could not face that boy, and it was the same to him too.His studying was not great at all, althought he was first in the class at the beggining, so I guess falling in love with unpropriate person is bad thing