milk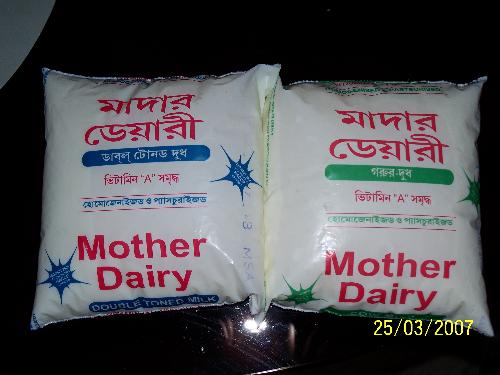 Scottsdale, Arizona
March 25, 2007 8:53am CST
do you drink milk?if yes why?if no then also please tell us the reason
3 responses

• India
26 Mar 07
Yes I drink mild everyday because it's taste is very good.

• Scottsdale, Arizona
26 Mar 07
ok that is fine that you like the taste of milk,i do not like the taste much,yet i take it as it is really good for my health.so have a good day and thanks for your response

• India
25 Mar 07
I do not drink milk; I do not know the reason but I feel tea is better than milk. Tea gives me lot more energy to work for longer hours. But I appreciate the fact that milk is really great for health.

• Scottsdale, Arizona
25 Mar 07
well that is good,i think drinking milk is good for your health,i use to drink milk everyday,it give me protein and vitamins i guess,tea is also good for health

• United Kingdom
25 Mar 07
I do not drink cow's milk. I am allergic to it. When I was younger I used to drink goat's milk. That was when I was a vegetarian. Now I am a vegan I drink soya milk. It tastes very good indeed. The plain variety is nice but I prefer the different flavours that you can buy. Strawberry flavour is the best I think.

• Scottsdale, Arizona
25 Mar 07
well that is good,i think drinking milk is good for your health,i use to drink milk everyday,it give me protein and vitamins i guess