why beg for ratings?? It is BAD i guess...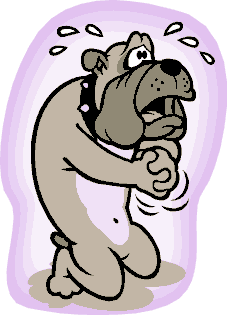 India
March 25, 2007 10:14am CST
I believe if we exclude the 25 - 30% of our indecent public on mylot, whose ratio is actually going down day be day becuase of the policies becoming more strict the rest of the public is really good and sensitive---and we all actually like each other some or the othr way....then only, at this moment when I am writing this post, arounnd 82168 people accross the world are connected through a single thread and actually looking into each toher;'s talks and discussing each other's problems.... and giving solutions and helps to each other...isn't it so? then why do I spot so mnay people out here who actually BEG FOR BEING RATED...i find it sick that i reply to some one and alonwith it I tell them please rate me for my messgae sir...it is like saying" O majestic lord, see I have done a lot for you by replying to ur post, and have put my time in it....s o please show mercy on me and rate me so that instead of $0.01 i cud earn $0.02 for my opne answer....::"" I mean if you are worth it...if your post your replies are valuable and people really read it, find it interesting and observable....then definitely they are going to rate u all by themselves, and you wudn't actually bother to BEG.... I am sorry if I am offending anyone but then it is a fact.... you log in to mylto, and every 10 posts, you read one such where they beg for being rated....I find it sick...what do u feel about it./...
1 response

•
26 Mar 07
It doesn't bother me either way..I usually rate every one a plus anyway as I know it helps them..for their effort at least I like to give them that. We are al here for similar reasons and we have to accept not every one is endowed with the same intellect or literary talent as for many members here English is not their mother tongue. So I am light hearted on this matter as I have so many other things to think about. What I don't tolerate though are the spammers and cheaters..Now we are talking lol.