Live in Relationship?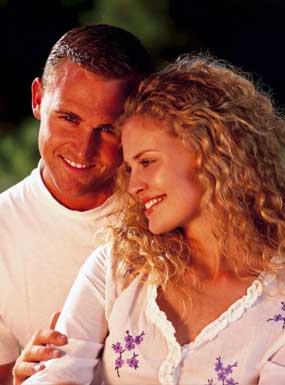 India
March 26, 2007 7:15am CST
Hey, freind today we all are aware about Live in Relationship.which is the totaly independent way to live,to understand,to develope understanding about each other, and ofcourse totaly in diffrent way from society.but some like this and some not.i want share your opinion with me.
2 responses

• India
9 Apr 07
Cohabitors have a different perspective on time than marrieds have. Marriage, by definition, means, "I will always be here for you." Marrieds' longterm contract encourages emotional investment in the relationship. In contrast, cohabitation for most seems to mean, "I will be here only as long as the relationship meets my needs." Cohabitation also affects the cohabitors' children. In general, children's emotional development is poorer if a parent is cohabiting than if a parent is married. This poor development is partly due to the high risk that the couple will break up. If the couple does separate, the children pay an economic price, since they have no right to child support from a partner who is not their biological parent. They also pay an emotional price when they lose a caring adult who may have taken a parental role but will do so no longer.

•
26 Mar 07
I think living togetehr is a great way of getting to know each other before you get married. I see nothing wrong with it at all. I don't know why people are so against it, I think it is better to live together and realise you are suited rather than marry and then find out your mistake.