Do you remember where you used to sit in your classrooms? CENTER,BACK,FRONT...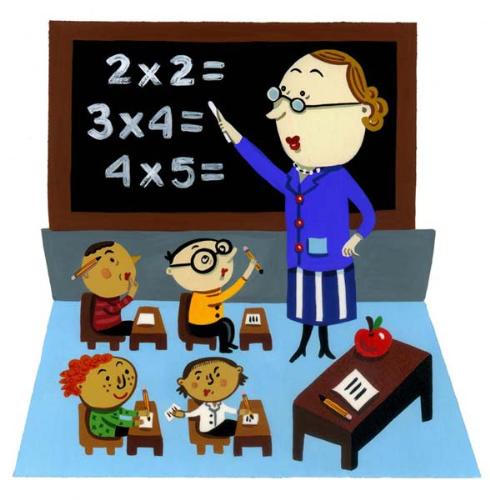 India
March 26, 2007 8:01am CST
I am doing my college and right from my kg classes i would sit in the last bench.During my kg classes they made me sit there because i was tall. But now, i love to sit in the last bench because i need not be so regular in my works.I can chat with my friends and i can eat whenever i feel like... What about you,where do you like to sit and give me a reason????
7 responses

• United States
27 Mar 07
I'm a creature of habit. I always sat in the back near the door....easy exit and very unnoticed.

• Philippines
27 Mar 07
During the first day of classes in college, I remember I would always pick the seats at the back. This allows me to do extra things like browsing through a new women's magazine while pretending to listen to my professor. I want the back seats (at least for a week or two) because I am often transferred to the front seats anyway once the regular classes begin. I often get a professor who arranged his students alphabetically and my surname starts with letter A.

• United States
26 Mar 07
I don't remember having any assigned seats in school. I also attended my principals office a lot. If I was not there I was kicked out for fighting. I do remember getting home bound for a few months.

• Philippines
26 Mar 07
If we were arranged by height, I would always be seated in the front row cos I'm usually one of the shortest in class.. If we were arranged alphabetically, I'd be seated somewhere at the back cos my last name started with the letter S.. But if we were allowed to choose our own seats, it doesnt matter to me where I'm seated as long as I'm seated right next to a friend..

• Malaysia
26 Mar 07
I still can remember where i sat during my school days. Every year when school was opened, everyone will rush to the class (i was in boarding school and we're stay in hostel..) and booked their seat. So if we're 'lucky' enough,we can sit straight in front of the teachers (heheheh..).

• United States
26 Mar 07
I sat in the back because thats where it was the most interesting..I was the only one back there paying attention..thats where the kids who just weren't interested in class were sitting..I wasn't interested either, but I knew I had to get a good grade..I made a lot of friends back there..lol