Do you still think of your school life?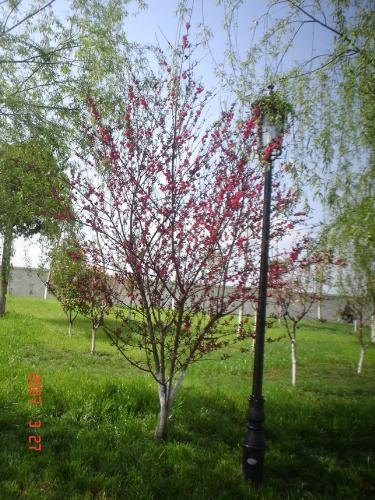 China
March 27, 2007 4:36am CST
Now I finshed my study and work.A lot of times I think of my school life.In my high school,the busiest life is also the most exciting life. In our classroom,there is a TV,one day the telvetion is something wrong,the boys take off the huge TV from the shelf and have it made.It is more difficult for them to put on the televation back to the shelf,they tried so many time before they succeed.Our girls start to laugh at them"Oh,you are the boys of our classroom,even have no ability to put a televation back to the shelf,are you men?"At this moment,boys are so angry,Georgy shouts:"Hey,men,let's put down the televation again,our girls can put it back easily" "Oh,no,we are just kidding,please don't be so serious!"Girls explain. Heheheeeeee,although my high life is busy and under pressure with our study,I still like it very much and now the memory of the hingh school life is also unforgetable.How about your school life?I think it must be very wonderful and excitng!
4 responses

•
27 Mar 07
Ah, we didn't have a television in our classroom.Otherwise, we might have given our teachers a difficult time,lol.The television was in our library and could only be used during free periods.Yeah, it was great to be in school.There are too many happy memories to let go,lol.I have several friends who are still very much a part of my life and some of them are in contact online.Our English teacher used to tell us that we would all part when we enter the hustle and bustle of life and we would fight back saying that would never happen,lol.We are winning till now and she is happy it is still that way.:)

• Sri Lanka
27 Mar 07
yes I do. We were quite free those days less responsibilities.. Enjoying life always. Now we are stuck with all the responsibilities like work, family etc etc.. having no time to have fun. Now before we do anything we have to think about what its implications going to be on our pocket, and how we are going to manage it. In school days that was not the case, We did little little things and had fun. Its so sad that we cannot be like that anymore When I was in high school, I used to hangout with friends quite a lot, almost daily after school, but now we hardly meet each other, only talking on the phone or emailing.. I miss that life

• India
27 Mar 07
ya sometimes good to go back in your childhoodays which you dont get again ..... but ...only memories remain ..