Do you want to have the best wedding of the year?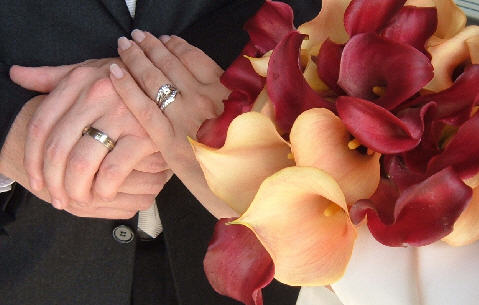 Philippines
March 27, 2007 5:36am CST
After the initial excitement of an accepted wedding proposal,the next question is "what do we do now?". We would like to guide you through the maze. Planning your perfect wedding starts here. Successful Wedding Plans don't just happen. Wedding planning has to be carried out carefully. If you would like us to help and advise you on your essentials to make your wedding day a stress free, very special day you will both remember forever, then just inform me. This wedding solution gives you the BEST COVERAGE at a reasonable price.
4 responses

• Philippines
28 Mar 07
Actually I had my best wedding last November 2003.Yes, I agree with you that in order to have a perfect wedding you must have a wedding planner or someone who is in charge of every details in your incoming wedding.As much as possible your wedding must have the best coverage because it only happens in our life once in a lifetime.

• Philippines
27 Mar 07
Every woman has a dream wedding. I myself only dreams of having a simple wedding. As long as it is solemn, peaceful and enjoyable. You can experience a wedding only ones, so we have to make something out of it. During my wedding i was very satisfy with the church ceremony and with my reception.

• United States
27 Mar 07
I just got engaged about a month ago, and im stuck I dont even know where to begin! LOL!

• Philippines
27 Mar 07
Oh congratulations! Some couples really had a hard time starting and organizing a successful wedding. Especially if you don't have any experiences. I'm sorry but I think I can help you more if you're getting married here in the philippines. In a wedding there are so many things you need to think about and discuss. The concern is that something important will be forgotten or overlooked. So since you're not from our country I suggest you to look for a wedding planner or wedding specialist that can help you process everything. Wishing you love, luck and happiness to last today, tomorrow and ever after. Hearty Congratulations on your Wedding!