Should dhono retains is place in indian team

India
March 27, 2007 5:03pm CST
I am not commentin on dhoni specifically but m trying too extract some output of this world cup that team must be changed and many players need a fire on this as everybody knowz how the team has performed and espacially batted. i think that there is no need of dhoni or either can say of those players who don't want too play they just wanna earn money by modlin in TV adds.. they are wating our time and hopes.. AND the last thing i wanna add wat u say abt team coach chapell he is the main cause of indian team defeat... as the stories continues.... now sharad pawar said india must prepare for cricket world cup 2011 ha ha ha... if india lose out dere then what and one important thing is that it is sheduled in india too.... is india going too win in 2011 what say!!!!!
3 responses

• India
28 Mar 07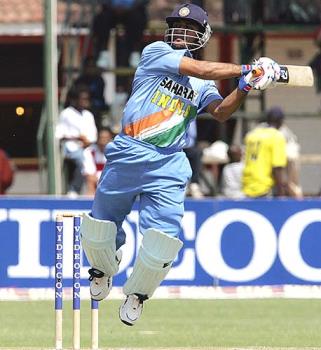 I don't think so dhoni should have a place in test squad of indian team . I still would carry dhoni in one day squad. I think if he carries on to play an innings in one day he can tear apart any opposition. Regarding karthik, he should be picked for test team as wicket keeper as it gives india an option of opener and he is a steady player, calm and cool .

• India
28 Mar 07
noways he ca't retain his place after his poor show in this world cup. now karthik is a better option for india.