What movie has influenced your life the most?

Philippines
5 responses

•
28 Mar 07
I have always been a fan of music such as eminem and thaught i may buy his movie eight mile, after watching this movie it has made me feel different about what i want to do with my life. Its a dream for many people to become big in the music industry, and i now am hoping to be one of them, i have changed my style of music that i work on and have much equiptment i just dont know how to go about getting myself a gig, still i hope one day i make a living of my hobby thanks to watching 8 mile.

• United States
28 Mar 07
There is a movie that inhanced what I thought was true. The movie was JFK.Director Oliver Stone put on the screen every theory I was thinking about.Especially where the killers were placed that afternoon in Dallas. Another film that I had to see and influenced or should I say inhanced my knowledge of history is Schindler's List.I was so moved that I went to see the Holocaust Museum in D.C.Both were powerful.

• Philippines
28 Mar 07
not yet... but I always have a thought on being cast away... sometimes when I'm really not into myself or just having a bad day....I would always think about tom hanks and his friend wilson... I would disappear on my usual life and be alone with...in my case not wilson, just the ceiling of my room...staring there the whole day...

• United States
28 Mar 07
Don't laugh, but I would say "Born Free", or at least the books that the movie was about. I decided I wanted to be a writer and write stories about Africa. Or, be an artist because Joy Adamson was an artist, too. And, right now, I'm doing both. The movie was very well done, though not 100% faithful to the book.

• Philippines
28 Mar 07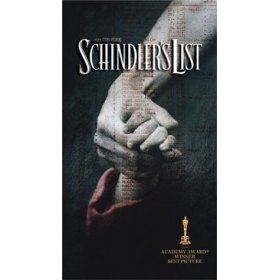 hello catcai...^_^movies? well i say books... but there is this movie.. that is timeless and moved me so much.. its Schindler's list.. this made a lot of tears to fall endlessly.. that whenever i hear the soundtrack... i just feel the same pain. it won almost in history, most Oscars.. anyways to the question. yes, it made me an impression a lot... i learn how to cruel war can give us, and i learned, not all rich and powerful people are selfish.. just to save some people in captive of the Germans.. Schindler, sold almost all of his belongings to save them in exchange of his money.. in exchange of all his money and property.. he end up broke.. the Nazi and German force was brutal, and people of mass graves and rotten corpses flood the land.. i got the moral ever since, that it is not of money that is ever existing as important in this world, its the memory and help which people close to you or who knew you, will treasure forever.. i got the same secondary reflection which was emphasized in the film.. i then on meditate and make the greatest change and decision in my life, i set schindler as my example, i gave almost countless of what i have, i shared everybody's pain, i never hide a bit of what i must give.. hence i make a point that as long as i live,... the memories i will share is the one that will last inside the closest and the most loved people around me will remember... i given up much of superficial and i have been proud to say, a movie, a timeless movie moved me to be the way i am. in the end of the movie,... all the people he saved thanked him and was there for him as he cried and wished he had saved more.. despite he end up broke and nothing of his properties was left.. but he will always and forever be remembered.. take care catcai^_^