Do you get to drink 8 glasses of water in a day?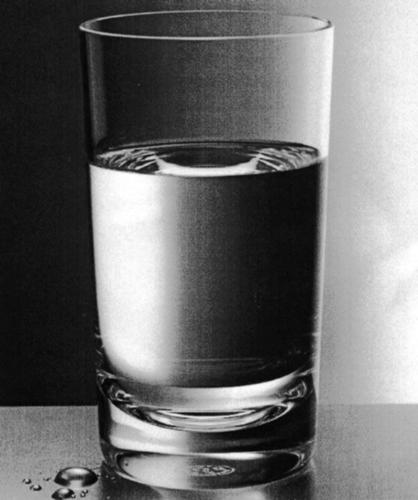 Philippines
March 28, 2007 1:45am CST
Absolutely YES! Water helps keep your skin toned, assists in weight loss, transports oxygen and nutrients to cells, eliminates toxins and wastes from our body and regulates body temperature. Drinking refreshing, clean water plays a major role in reducing the risk of certain diseases. Water also cushions joints and protects tissues and organs, including the spinal cord, from shock and damage. Conversely, lack of water (dehydration) can be the cause of many ailments.
7 responses

• United States
28 Mar 07
Sadly, I do not tend to drink the full 8 8oz glasses of water that is reccommended. I tend to drink one or two bottle of water a day, but when I drink more, I tend to have to go to the bathroom more, so it sometimes stops me. I know it's bad for me, but it can be hard to drink so much. I find myself very sick of it after the drinking half of the second bottle. But one way I've found that gets me drinking more water are those crystal light packets that you pour into a bottle of water. My favorite is the peach ice tea and raspberry lemonade. :)

• United States
28 Mar 07
I think those crystal light packets are a excellent idea for a product. I don't drink them myself because I actually enjoy drinking water. I just remember when I saw them for the first time I thought - i wish i had thought of the. It is just the perfect thing for people who have a hard time drinking enough water. The raspberry lemonade sound yummy. I might have to give that a try.

• United States
28 Mar 07
they are great for whenever you get sick of water, and they are so yummy! Sometimes I just get so sick of water, since it's basically all I drink anymore since I gave up soda, and it's a great way to break up the monotony.

• Philippines
28 Mar 07
As you said that you tend to go to the bathroom just by drinking water? Actually, that's good for you. Doctors say that you have to pee every 3 hours for the bacteria to come out and it prevents UTI too! :)



• Philippines
28 Mar 07
Try not to force yourself when you're drinking. Drink to drink every hour or if you really need it. :) Drinking lots of water has good results!


• Philippines
28 Mar 07
Aww! That's great! If its hot and humid there maybe you have to drink more. Me too! Cold and refreshing water's just great! :)

• Philippines
29 Mar 07
I don't add anything in my water, just the natural way and for me i like drinking plenty of water.

• Philippines
29 Mar 07
Sad to say I don't consume 8 glasses of water a day. I know the benefits and consequences of not drinking at least 8 glasses of water per day but I'm really not a drinker. I feel full already after drinking a glass of water that's why I can't consume 8 glasses of water in a day.


• Philippines
29 Mar 07
That's good to hear! In time, you will get use to drinking more water than usual.

• Philippines
28 Mar 07
yeah, i do drink 8 glasses of water a day. i even drink more than 8 a day sometimes

• India
28 Mar 07
Yes i totally agree with you, its advisable to have atleast 1 litre of water in a day, i personally try and have as much water as i can, cause i live in india and here the climate is so humid that if u standing out in the sun for 10 mins ur sweatign all over, also water keeps the stomach clean as we continously have water which like keeps on washing our internals, as mentioned it keeps the skin glowing as well, i have personally noticed this as sometime back i only had water at times of meals and only when really thirsty, my skins complexion is not that fair, its a bit dark, and then i used to get quite a few boils on my back and face, the doc told me have lots of water, and i did and within a few weeks i noticed all boils dissapearing and my complexion became clear and started glowing as well, also have become a bit fair..So Have as Much Water as possible .

• Philippines
28 Mar 07
Your doctor is right! ;) 2/3 of our body weight is water. SO its really important.