is smoking really injurious to the health???????????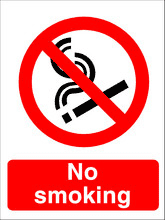 India
March 28, 2007 11:15am CST
smoking is injurious to the health well this term has been the highlight in most of the countries,, but is it that true,, not that i smoke,,, i havent had a puff as yet,,,,, there are so many people who smoke from their childhood till the tim they become old,,, but stil they dont suffer anything,,,,does it differ from person to person???????? please explain ..
4 responses

• Jordan
28 Mar 07
Yeah smoking do really harm , it differ from person to person , because some people have a more chance to get metaplasia (changeing in cell type from one kind to another) due to smoking effect , so those people who smoke have high chance to get throat cancer , lung cancer and even mouthe cancer, Smoking affect also in your blood PH and make it more acidic so affect your stomach and may develop peptic ulcer. Smoking is make more harm on ladies than men. If child start smoking early in his life , his manifistaions would be seen quickly in life. So you really don't want to smoke ,do you?


• India
28 Mar 07
Yes it is as docs say so and there are many people who suffer lung cancer due to it although not all.But i can surely tell that who donot suffer anything till end if they go for some medical check up they'll see the consequences.

• Greece
28 Mar 07
hello I have not yet done that But i would like to try it