What is the most beautiful thing your daughter has done for you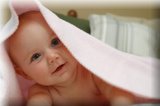 United States
March 28, 2007 11:36am CST
My daughter is just 1.2yrs and she sang me a sweet Happy Birthday for me. thts was so sweet,
4 responses

• Philippines
4 Apr 07
When my daughter learned to read, she started making greeting cards for me with a note which says, "Mama I lav u forever" and she would post it anywhere in our room. It has become too many that I keep most of it locked in a special place for remembrance.

• Malta
30 Mar 07
I will talk about my nephew. He is 4 years old and has downs syndrome. The other day he was playing with one of his toys, a motorbike, when my sister mentioned that he should give that to a boy at school that comes from a children's home and doesn't have much toys to play with. The next morning he remembered to put the motorbike in his school bag and the first thing he did when he went to school that day was give this boy the motorbike. Then when my sister went to pick him up, the teacher mentioned that he gave the boy his motorbike. She could not beleive that he really gave it to him when she had only briefly mentioned it. We are so proud of him! Just think if he continues to be this way as he gets older.