What have you smiled at today?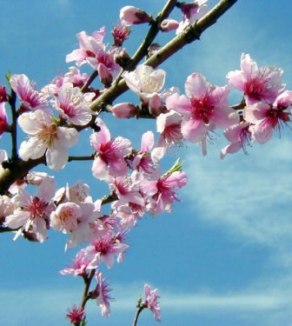 United States
March 29, 2007 4:59am CST
My father always told me, "there is no such thing as an ugly smile"What happened today (or yesterday depending on the hour you read this) which caused you a tickle of delight and made you smile?For me I heard some little peeps coming out of the barn - New chicks hatched out! I went to burn some trash and found a new clump of Jonquils in bloom! My 12 year old snapped a twig off a peach tree that was full of fragrant bloom and presented it to me. Spring, greeted me this afternoon, and gave me a smile, I smiled back.
3 responses

•
29 Mar 07
I have smiled a lot today. I smiled when I saw all the lovely daffodils on the bank when I was walking the kids to school. I smiled at a joke I was told by one of the mums when I was waiting outside school. I smiled when my daughter looked up at me and smiled. I smiled when my friends came online and said good morning to me.

• Italy
29 Mar 07
For now I haven't smiled and this night I have not sleeped... when I woke up I said I want to sleeeeep!!!!!

• Singapore
29 Mar 07
Yes you are right. A smile is ALWAYS pretty. So keep smiling. There are NO ugly smiles. :P