What do you prefer having??

Philippines
March 29, 2007 2:06pm CST
What do want for a pet? A dog, a cat, a rat? What breed? Im asking you this because my mom is going to get me one and i cant make up my mind. I like cats and dogs. I like cats because their friendly and playful, they seem so harmless. I like dogs because their brave and they can guard the house when where gone. Well, what do you think?? Im confused. P.S. I also like penguins but it cant survive here. LOL.
7 responses


• Philippines
3 Apr 07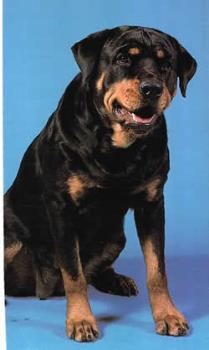 If im given a chance to have a pet that i like and it would be easy for me to take care of it, i would choose a Crocodile. Nothing, i just like to have it in the house lol. And i just wanna se myself if they are really harmless like some people says that they really are. Personally, i used to have a Dog before he is a Rotweiller breed of dog, pretty bulky and he has a shiny black hair. His name is Pow Pow and i love him so much and he was my buddy. But then, he left me as he get jealouse of my ex gf. lol No actually, my cousin liked him so they took pow pow away from me, ofcourse they brought pow pow from me.

• United States
1 Apr 07
I think dogs are optimal, not only for guarding a house either. Cats can sometimes tend to be very independent. they come only when they want to. A dog is more faithful and will be very eager to please you. A dog is more interactive with you as well. Oh and cats are definitely not harmless as one bit & scratched me once and I ended up at the hospital with Cat Scratch Fever, they had to cut my ring off my finger as it had swollen. I don't say all cats are mean either. Just depends on you and what you are looking for in a pet.

• Philippines
1 Apr 07
I choose dog. As you said they can guard your house. I mean, when you have a dog, you have a lots of benefits from them. Dogs are friendly and playful too just like cats so I think you should go with Dogs. Besides, they are man's best friend! - Ron Reyes www.ronreyes.co.nr


•
31 Mar 07
I never have had a cat , I have had 2 rough collies at different times , I had one that looked exactly like lassie in the films , he was the most affectionate animal and he knew what I was thinking , and if I was worried about anything he would put his head and paw on my knee and look at me as if to say " don't worry everything will be OK" xx

• Philippines
30 Mar 07
I have both cats and dogs for pets. I have our dogs in the garden to protect us from outside and the cats are inside to catch all the mice and insects.