Retire from ODI.

India
March 29, 2007 9:54pm CST
Do you think that like inzy, dravid & sachin should take retire from the odi.After out the ireland the pakistan captain took retire from ODI.Like that indian captain dravid & master blaster sholud take retire from ODI.
2 responses

• India
30 Mar 07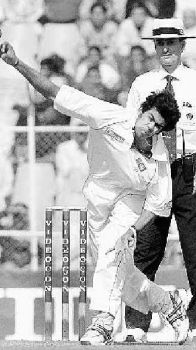 i dont think dravid should do that because he has been a consitstant performer, he performed well in the world cup also, you cannot expect his to turn over the match all the time, with no players supporting him, yes i think its the time for sachin to say goodbye.......

• Sri Lanka
30 Mar 07
yes i hope so. Inzy made the correct decision. Now its only a matter of dravid. "master blaster" - should not retire. But unfortunately sachine have to retire. Since he is not a master blaster any more. Seems like now a days he is more concern about his career statistics other than winning of the team. yes. both have to be retire. There are some others need to be added to this list. (Ganguly,Kumble,Shewag)