Spa! How often you go to these luxuries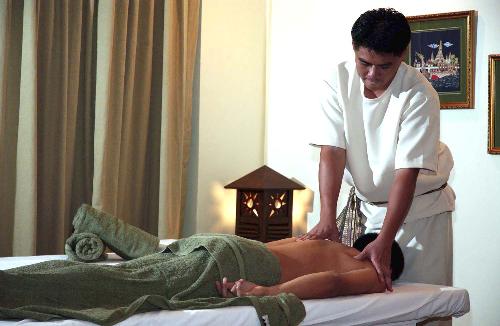 Philippines
March 30, 2007 12:00am CST
Its really great to go on one of these, & avail thier services. Its really rejuvenating. Lots of Spa have sprouted like mushrooms now a days, some some & some are fit for kings entourage. I used to work on a comany wherein we also offer Spa services & facilities are so modern that they have the looks of space age technology. Though ive only tried it once, since i find the pricing quite too expensive for my economic capacity. I highly recommend these to everyone to have yourself a Spa day, pamper yourself, spoil yourself at least once or twice a year. Share with us your Spa experience.
4 responses

• Philippines
11 Apr 07
hi! i visit spa parlors every 15th..during payday of course...im working on a call center, so stress and pressure is high..i make sure i get to release all that in any way i can, like travel, food, have fun and relax!

• Philippines
11 Apr 07
Well at least you know & have the habit of really taking care of yourself, not many people can do that. Thanks.

• Philippines
10 Apr 07
it's really tempting to go to spa and have body relaxation once in a while. they say it's heaven on "earth". the first thing that makes me to come back to a place is the air of tranquility. without this a spa, no matter how well-equipped it is and expensively furnished, loses its effect. i usually avail of the body massage (Swedish), Thai foot massage and aromafacial service. they really make my body and mind refreshed and relaxed. yeah, you're right that at least we have to pamper ourselves even once or twice in a year. i can't afford the price going to spa every month.

• Philippines
11 Apr 07
That's more than enough a frequency than the average person will do to themselves, even the moneyed ones. Your doing well.

• Israel
1 Apr 07
Spa is a great place to enjoy from time to time. The kind service, the pleasent atmosphere... I created a spa in my own home. It cost only 5000$. It is great - I have an aromatherapy device, a RollOut massage my Fionce and I do to each other, special mattreses and sleeping system, fresh spring water, the best natural skin care and much much more. Wouldn't you like to a spa in your home for just 5000$? I sure did, and it worth every penny.

• Philippines
1 Apr 07
Cool, you're so rich dude. i wish i could afford one in my home that would really be great. Bless you. Thanks.

• Philippines
31 Mar 07
Spa, a nice place to relax from a hard work and from stressful time. Here, you enjoy and luxuriously spend time in a private room and stayed there to rejuvanate your body.There are a lots of Spa you could choose but the cheapest one is preferable by many.I pamper myself once in a Spa, availing this foot spa service, and I really could feel the similarity to having a normal massage. The only difference i supposed was they applied relaxing materials rather than applying liniment, lotions, powder and others.Naturally,they used herbs, flowers, bark of the trees drenched with coco virgin oil and soft light touch of their palms. You could feel sleepy as they gave this services to you. Having a Spa is just like having a normal massage at home.

• Philippines
1 Apr 07
Give yourself a day of pampering, you deserve it. DOnt mind the expenses, the memories is awesome. It's like giving your body a tune up, which it deservingly so.