Do you hate taking medicines?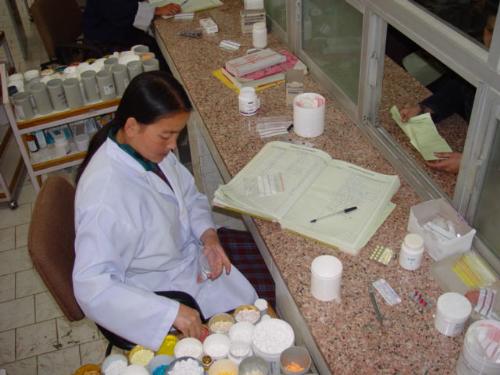 Bhutan
March 30, 2007 1:39am CST
I really hate taking medicine when ever i get sick. Once i had to take a long course medicines for the infection of cervix. I vomitted several timed after taking medicines. Now even if i get chronic head ache i hate taking medicines. Do you hate taking medicines? SOme they love taking medicines. HOw about you? Did you have to take long course of medicine?
3 responses

• India
30 Mar 07
You can't hate the medicines. Whenit's a urgency and necessity we are bound to accept them. I only go scared at the injections and always prefer to hasve the pills. I like sugar coated and sweet syrups too. All the best from oarnamav.

• United States
31 Mar 07
I really hate taking medicines also. They are usally there to treat the symptoms and not for the cure. I do realize that sometimes you need the medicines to relieve you of the symptoms so you can heal. I really do try to avoid it, but I will bite the bullet in the end.

•
30 Mar 07
Hello Shila, yes I do take my medicine like a good girl!!! I know it's not always a nice taste but we have to do it if it's for our own good. Maybe you should look into other forms of pain relief instead of medicine for things like a headache. Massage is good, yoga, reflexology anything that can relieve stress and tension which is usually the cause of headaches. Obviously there are times when we have to take penicillan for some infections and if that's what you took for your infection it sounds like you might be allergic to penicillan, a lot of people are.