When you were a kid, what did you want to be when you grow up?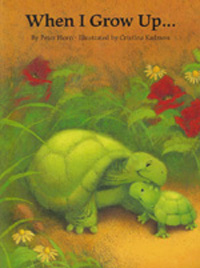 Philippines
9 responses

• United States
30 Mar 07
When I was a kid what I wanted to be when I grew up was to be alive. (Too many people wanted to kill me.) As for a job, I wanted to be a minister if I got older. I have always been a religious person and want to help other people.

• United States
30 Mar 07
I wanted to be a dancer on Broadway!

• China
30 Mar 07
It's very intersting.i am almost forget my great dream.but absolutly it was real very very great.in years my mind changed times.now,i want to be a rich man.whatever i am.


• India
30 Mar 07
Well i think i wanted to be a superman when i was a kid. Later on it was engineer or doctor. I ended up being a military aviator.


• United States
30 Mar 07
When I was a kid I really wanted to be a mom. My mom worked nights and my friends all had their moms home with them. I think I felt bad that my mom was never home nights, so I wanted to be one of the moms who were home when the kids got home from school to make them cookies. I did get my masters in early childhood education, but once kids came along became a stay at home mom.

• Australia
30 Mar 07
When I was first starting school I wanted to be a teacher. By the time I was ten I wanted to be an astronaut. When I got to high school I wanted to be a veterinarian. When I left highschool at sixteen I wanted to be a lawyer. Since leaving high school I have wanted to be a veterinarian, teacher, lawyer, author, miner, postal worker, office working, bank teller and probably more I can't remember right now. I'm currently 20 years old. I change my mind like I change my underwear :P