has anyone dreamed of being a butterfly?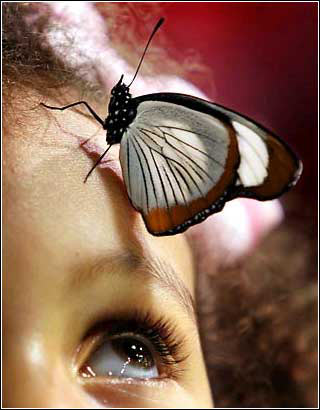 China
4 responses

• China
23 Apr 07
I've never dreamed of being a butterfly, but I wish I could fly in the sky. I love the beautiful sky very much, yhat's why I've called myself Celestial. Sky is always full of amazing things.


• Canada
1 Apr 07
I never dreamed of being a butterfly but I have often used the metaphor of the caterpillar emerging from the cocoon to show the journey of my life.

• United States
1 Apr 07
I have never dreamed about being a Butterfly. but I had dreamed of being Flying in the air. I will tell you want it means. I have this Dream Book and this book says if you dream about a Butterfly: If young man dreams of a Butterfly, denotes that he will shortly marry a pretty honest and honerable young girl. This book is right on the money. It is a good book, so is that true are you going to get married soon? I would like to know? just to see if the book is right. It you aren't you will real soon!