Older Sister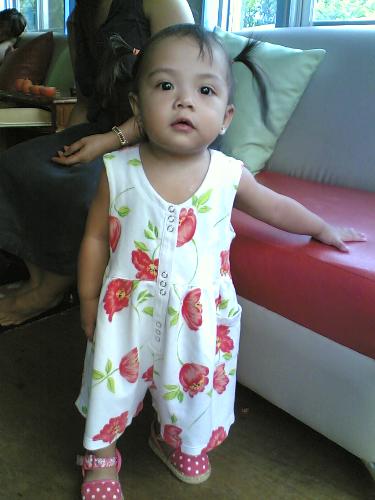 Philippines
April 1, 2007 11:18am CST
What do you call your older sister in your language? I'm giving birth to a boy this May, and my eldest child is going to be a big sister.. Here in the Philippines, we call our older sisters ATE.. and in some dialects, MANAY or MANANG.. I have a cousin who married a Chinese guy, and her eldest daughter is called ACHI by her younger siblings.. I was just wondering what do other nationalities call their older sisters.. I'm sort of doing a research here cos I kinda want to use it for my 2 kids.. I dont want my youngest child to use the usual ATE to call his older sister.. I want it to be more unique thats why I'm asking.. Thanks people.. God Bless.. (n_n)
6 responses

• Philippines
3 Apr 12
I also came from in Philippines and i just call my sister as "ATE" and sometimes i call her "Sistah" or "Kapatid" I known its not unique in our country but we feel the sweetness to each other when we call each other in that way. Sometimes we just change the name of each other or we just call each other in their name by funny way. Sometimes my sister call me "Baboy" or "Piggy" because i'm fatter than her..


• China
2 Apr 07
in China it's impolite to call your older brother or sister by name. we call older sister jie jie and older brother ge ge. we can call our younger brother or sister by name but in most cases, we can younger brother di di and younger sister mei mei.

• India
2 Apr 07
we called her as bhena bhen in india as she is our sister and sometime we call up by teir name we call her by her pet name

• United States
1 Apr 07
I have never heard a name for an older brother or sister in English. My Little sister is responsible for my nickname when she mispronounced my name as a little kid. People still call me by that nickname. That happens alot in the US. People get nicknames based on their real names but there is nothing in the language per say.


•
1 Apr 07
As far as I'm aware we don't have a unique name for older sisters here in the UK! However I could be mistaken! I shall watch this thread for more information.