Full Pink Moon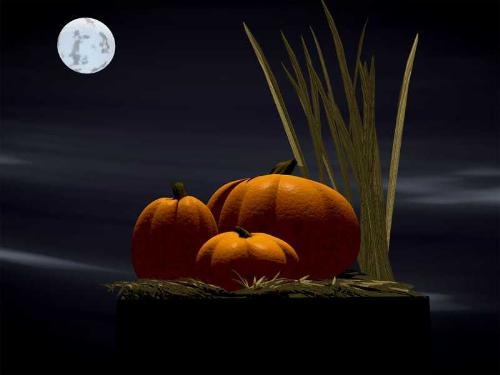 United States
April 1, 2007 2:52pm CST
April's Full Moon is called the Full Pink Moon. This name came from the herb moss pink, or wild ground phlox, which is one of the earliest widespread flowers of the spring. Other names for this month's celestial body include the Full Sprouting Grass Moon, the Egg Moon, and among coastal tribes the Full Fish Moon, because this was the time that the shad swam upstream to spawn. Do you have a favorite full Moon? Mine is The Full Harvest Moon in late September or early October depending on the year. http://www.farmersalmanac.com/astronomy/fullmoonnames.html
10 responses

•
1 Apr 07
Thanks for sharing. I love hearing origins like that. I'm a fan of the Lunacy perfume blends that Black Phoenix Alchemy Labs do each month. They're based on an incarnation of that months moon and usually have a story about them. My favourite was an October one called Blood Moon. It was a delicious warm scent. I think they've had a pink moon before too.

•
1 Apr 07
They have one at the moment called Milk Moon: http://www.blackphoenixalchemylab.com/limited.html They're only available for the 3 days of the full moon. It sounds lovely!

• United States
1 Apr 07
Wow what a great site..thanks for the link. I may have to place an order..hehe

• United States
1 Apr 07

WOW! I didn't know they named all the full moons like that i think it is cool. I have never really seen a pink moon before and I am 32 and I never heard of it either but I searched it up and low and behold it is true. I can't wait to be able to see what they call the full pink moon. I will have my camera ready also because I would love to have it photographed to show others in my family. I was born July 5, 1974 so I am ruled by the moon by horoscope tells me. I can't wait till the flowers burst into full bloom and the trees are leaved out and majestic. So any moon that is pink os my kinda moon.

• United States
2 Apr 07
I love that picture...wouldn't it be cool to see the moon look like that?? I like a big orange harvest moon myself.

• United States
1 Apr 07
Thank you another reason why I enjoy myLot. I pick up so much information I never knew.

• United States
2 Apr 07
Haha I think thats one of the best things about mylot.

• United States
1 Apr 07
Thanks for that interesting information. I didn't know that. I have always loved the Harvest Moon in the fall as well. I especially love it when it is big and orange. It reminds me of the "Giant Pumpkin" in Charlie Brown. April's full moon is going to be tomorrow night.

• Etowah, Tennessee
2 Apr 07
I'd have to agree with you! Aprils Full Pink Moon is the sign of spring and other than allergies I can think of nothing that I do not like about spring! Do you know the old expression, once in a Blue Moon? A Blue Moon is when there are 2 full moons in any given month. I like when that happens although it is not a common event it does happen. Next month in May of 2007 we will have 2 full moons. One on the 2nd and another on the 31st.

• United States
2 Apr 07
Yes I did know about the Blue Moon months but haven't given it a thought lately...thanks for sharing. I love watching the sky.

• United States
2 Apr 07
I had a fondness for the full moon of August, as that is my birth month, and my dad gave it to me once, as a present. I do not know the traditional names for it, I would find it fun if you would share those.

• United States
2 Apr 07
Full Sturgeon Moon - August The fishing tribes are given credit for the naming of this Moon, since sturgeon, a large fish of the Great Lakes and other major bodies of water, were most readily caught during this month. A few tribes knew it as the Full Red Moon because, as the Moon rises, it appears reddish through any sultry haze. It was also called the Green Corn Moon or Grain Moon. The link at the bottom of the discussion will show all the months...lol

• Australia
2 Apr 07
When I lived in the UK my favourite moon was the full Harvest Moon, which was usually enormous. There was a harvest festival in the local churches, where everyone brought in their local produce and the church was filled with all sorts of food stuffs - which I assume got donated to various charities. Nowadays I just enjoy any Full Moon - that's when I do my best work!

• Philippines
4 Apr 07
well.. nice information, thanks for sharing

• Canada
4 Apr 07
Just like you I love the Harvest Moon. It always has such great signifigance for the farmers here in our area. We alway have the Harvest Moon Dance. I signifies a job well done and a well deserved rest from work and the stress of watching the skies all summer.

• United States
2 Apr 07
I don't have a favorite moon time. I enjoy it anytime it's out there, any shape, any color. +++ again. Thanks for the info.