Do you have a Virtual Boyfriend/Girlfriend?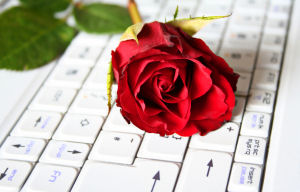 Philippines
April 2, 2007 1:09am CST
Who among you here has got a virtual boyfriend or a girlfriend (for men)? How do you manage to strengthen the relationship with the distance and/or situation? How sure are you that he/she is faithful to you? Or you don't care that he/she is faithful because you think the relationship isn't real anyway? Do you take "online relationships" seriously or you wouldn't plunge into it in the first place?
2 responses

• Japan
2 Apr 07
Well i try to have a long distance relationship, in my experience it's really hard and rough, i'm not too serious about my relationship to her, she got her in the philippines last year and we meet each other. I really don't know what to say in the first day i saw her, i never could imagined she just got her in the philippines and meet up with me. It's kinda tense and pressure feeling, because i never thought those things will happen, i really get straight to her, i don't want to lie on her, i just said that it is really hard situation that we can keep up a long distance relationship and i'm pretty sure you think the same thing to me. But i'm glad nothing bad happens, she really accept it, and i told her if we could be friends and i think that's really a good start on the relationship, and she agreed. and the next day, we enjoy going out together without any pressure or tensed feeling. Until she go back at US.

• Philippines
3 Apr 07
Yes, I can relate to that. It's not easy to have this kind of relationship. But you did met as you said, I guess that could be a start of a fluorishing relationship. You fell out of love/like in time she came here for you? That's sad indeed. Well, all I know is that, I may never try having this kind of relationship anymore, it's really complicated, not the thing for me I guess.,,