Who is youre best friend?

Philippines
April 2, 2007 10:12am CST
I had a best friend,he seems an older brother to me. Yes! He is a boy & his name was ROY. When somebody courted me he always there to see if that guy is good or bad for me. He always make me smile, everytime i had a problem. He always make me feel good. But now he is so far away from me, i can't talk to him anymore. If i had a problem, i always remember him. How i wish he is here right now, but i can't do it anymore. He was died years ago. I miss him so much!
3 responses

• Philippines
2 Apr 07
oh, i feel so sorry to hear that your bestfriend is gone. Its okay, you can find another bestfriend. actually, i was thinking who among my best friends should i tell you but really its hard to choose. I have lots of friends and at least 7 are the best among them. and they are with me thru ups and downs of my life..

• Philippines
4 Apr 07
Hi simplycza! good for you that you had many friends when ever in you're ups & down.

• Philippines
12 Mar 08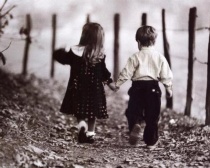 My bestfriend is also a guy. He's 9 years older than me. We used to hang out together. He was my one and only bestfriend who comforts me when I'm down. He's my best bud, an adviser and a brother to me. We've been friends for almost 14 years. And I'm glad we keep our friendship that strong. He's a friendly and outgoing person. We already encounter a lot of earthquakes in our relationship but that makes our relationship that strong. Now he's out of the country and I don't see him anymore. Another challenge for us. Hoping we won't give up. Now I realize his big role in my life. I already miss his company. But hoping to see him when he comes back.

• India
4 Apr 07
I also had a friend who was really nice to me. I won't tell his name. He was really a great friend of mine. I thought him to be my best friend. It was all like this till I was in the same city as him. But later I moved to a different city and initially also he used to keep contact. But after that however hard i tried to contact . he started avoiding me. i got very hurt. May be i'll forget about this behaviour of him. i don't know whta was wriong. May be I'll never be able to forget him in life.