Why i lost???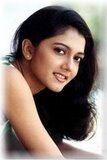 India
April 2, 2007 4:02pm CST
I think i have lost my girlfriend,she had lost trust in me, Earlier i ever had such problems what i faced today,she seeing me ignored me as i am a stranger.i don't know why?just because i fought with her brother as he used slangs on me?what should i do now?
2 responses

• India
3 Apr 07
i dont think this anger is permanent. i hope if u talk with her calmly she will understand u. do not think of losing her. is that what u wanted after having so much good time with her. do not let her live u so easily as true love is very hard to find. and why u should be punished when u have done nothing wrong. do not let her get away its not the matter between u and her but it is the matter between u and her brother. i dont think she should be involved in this. what ever happens u will lose if u dont make her understand how much u love her. so pls do any thing but do not think of losing her as a frined it is my advise it is up to u.

• India
3 Apr 07
thanks sonu for your spending some precious time on my posted discussion and helping me out with your valuable suggestion. i will be waiting for the right time to talk with her.

• United States
2 Apr 07
Without knowing exactly what happened or was said in the fight - it's hard to say whether or not she has the right to treat you differently. But, if it was just a small arguement and you didn't start it - then she maybe is over reacting. Maybe you are better off. Everythign happens for a reason. You will see in time. But it is hard to realize it in the moment.

• India
3 Apr 07
thanks for your valuable suggestion.i will be looking forward for it.