Which store would you max out your credit card?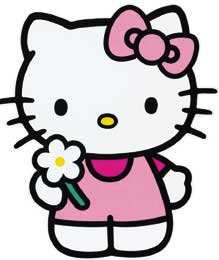 Philippines
8 responses

• Malaysia
3 Apr 07
I would spend mine at a gadget shop buying some computer gadgets and digital imaging stuff!

• United States
3 Apr 07
it would have to be Barnes and Noble for me...i'd buy every cookbook in the place then move on to fiction...self help...kids book..need i go on

• United States
3 Apr 07
Most likely walmart since its the only big store in a 40 mile radius

• United States
3 Apr 07
I really hate credit cards. I have only one and try to use it only when absolutely necessary. If I knew I would not have to pay the money back (plus interest) I would have a great time maxing it out at Walmart. Someone at Barnes and Noble asked me if I wanted to apply for a credit card there and I said "no way! I could max out a Barnes and Noble credit card in about an hour!"

• Philippines
3 Apr 07
I usually spend a lot on clothes. Kamiseta, Bayo & PRP. Especially on sale, 'just can't control myself. =)


• United States
4 Apr 07
Kohl's....definatley Kohl's. I had never been to Kohl's store until August of 2006 when one opened in my area. Now, I'm there every week (usually on Saturdays)They have the BEST sales and clearance prices EVER! I went in Kohl's when they opened and thought "WOW, this place is a bit pricey", but then it happened...I looked around and seen all of the SALE and CLEARANCE signs...lol. At that very moment, I was in love. I have not bought clothes at another store since then.

• United States
3 Apr 07
I would most likely max it out at JC Penney as that's my favorite store. There's also a store in Idyllwild that sells all kinds of dried fruits, nuts, seeds and candy. Before I found out that I was allergic to Sulfur Dioxide, I thought I could spend hundreds of dollars there. But, I actually have enough credit to get a very nice used car. So, I would probably buy a car with it if the interest rates weren't so high.