Do you lke smashing mosquitoes flying all around you to bite you!!!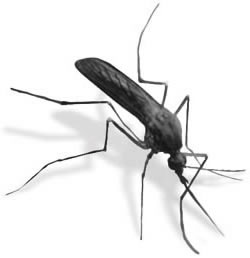 India
April 3, 2007 5:04am CST
Come summers and these stupid flying evils are all over the place. These are called deadly mosquitoes. Now, the question is do you like smashing them before they bite you. I have seen some people do that as fun. They just enjoy this thing. I also hit them with force when they come to take suck my blood. The only way they can escape me is when they agree to sign a pact with me which says we will not bite you and you will not kill us! But, they are silly creatures. They will continue biting and i will continue smashing. What do you do? Do you enjoy it? Do you get irritated when they come?
6 responses

• Singapore
3 Apr 07
Definitely. Nothing can make me mask my abhorrence of mosquitoes. I kill them as soon as I see one. I hunt them down if they try to fly away.

• India
3 Apr 07
hehe! seems like you enjoy it a lot. Let me tell you more. I know a person who would get disturbed if he doesn't kill 50 mosquitoes in a day and he is not a psycho!!!

• United States
21 May 07
I am not the type to go around swatting mosquitoes for fun but if one does land on me, I will swat it. Right now, I am having more problems with the flies than the mosquitoes. I think the flies are more annoying.


• Netherlands
18 May 07
Absolutely, I hate it when the buzzing around my ears while I'm trying to get some sleep at night. But the mosquitoes here is really tiny and most of them light green and they are quite annoying....so I'll definitely smash them when they bite....

•
4 Apr 07
well i don like smashing the mosquitoes which are flying arround just because they are also living creatures but at times they tend to irritate you so much that you finally end up smashing and killing them brutally and they wont like it when i prefer to do it. So, i make it a point that start the mosquito liqudator, so they tend to take care of them.