male or female, which one is greater?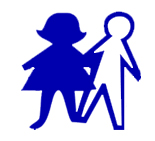 Philippines
April 3, 2007 9:50am CST
Male or female? or they compliment each other? what do you think?
3 responses

• United States
3 Apr 07
I think woman is blessed with extraordinary power of carrying a baby in her body. This makes her extra special. In all other aspect both are same and complementary to each other.

• Philippines
3 Apr 07
for me..all men and women are created equal....

• China
11 Apr 07
male.I doubt that everybody is created by equal,espiacally for when they are searching for a job .For men it is easy to get a good job but it is hard for women ,although they have the same ability. maybe it's not the company's fault.to the company's opinion,they don't want its employee pay more attention to her family rather than her work.but it's hard to change the attitude espically our chinese women. i am a student major in auditing in my post graduate study.but to me, a happy family obviously is more attracting to me .