Pirates Of The Carribean At The World's End ............Can't wait and can you

Pakistan
April 3, 2007 12:12pm CST
YAY! It's finally gonna be in the theatres on may 25. The trailer is realeased also. The trailer was quite awesome. It was like super and ekkkkkkkkkkkkkkkk! Twice as rocking as the previous movie. I hope it's got be better than the previous one i.e. dead man's chest .Your views are seriously required. If you still didn't know about it being out in theares or it's release of the movie plus it's trailer than discuss it around here. YAY! FOR IT BEING OUT AND I CAN'T WAIT SERIOUSLY.
6 responses

• Canada
4 Apr 07
I have not seen the trailer yet and I cant wait to see it also. Only problem I have is if I can see it in theatres because I dont have anyone to take care of my 3 kids. Im afraid I would have to wait for it on DVD so I do hope you guys update me when you are able to watch it already. Unlucky me! =(

• Philippines
4 Apr 07
i cant wait for it too! i saw the full trailer and it was really awesome! i think this will be the greatest part of the pirates trilogy! i cant wait to see captain jack sparrow again!

• United States
4 Apr 07
Well I just saw the commercials today for it. I can't wait to see it. I loved the first movie but the second wasn't quite as good as the first. I'm hoping the third is up there with the first one. From the commercials it looks like it will be. I just wish it was May already.


•
3 Apr 07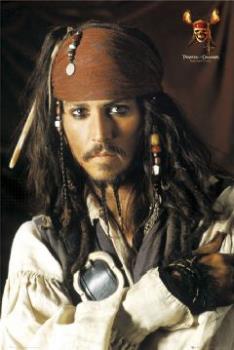 I've had this date ringed when red ink for weeks now. I am so looking forward to seeing this movie, so many questions left unanswered.

• Singapore
4 Apr 07
Can't wait. I haven't seen the trailer yet. Maybe I'll look it up on youtube. I didn't enjoy the second one as much as the first. I really hope that Elizabeth ends up with Orlando Bloom. I don't like the Elizabeth-Captain Jack tandem.