Do you like pets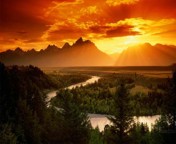 India
April 3, 2007 10:48pm CST
Pets are a very interesting hobby for many, since they help us to get relaxed and to show our affection. some times they can be of very usefull to us, even save our life but the main problem is that we need to spend more time with them and maintain them properly. so some dont like them and few love them, so people what is your ideas and say your experience with your pets.
2 responses

• United States
4 Apr 07
I love pets :) I've had cats, dogs, birds, hamsters, chinchillas, bunnies, turtles, and have handled/dealt with iguanas, snakes, and monitors. Cats are the "easiest" to take care of, since they're more "independent" than most other pets and can fend for themselves. They're also generally quite content to "do their own thing" if you haven't got time to set aside for them, and they're also happy to be included in whatever you're doing, whether it's reading/writing at a console, sitting on the couch watching TV, or whatever. They're not nearly as dependent on you for play time as dogs are. Dogs are great for more active people who get out more often to exercise or just play outdoors. The more exotic animals are best reserved for folks with more free time at home. Chinchillas are very dog-like in that their disposition is very dependent upon the time you spend with them. Interact with them frequently every day and they're friendly and cuddly; ignore them for days at a time and they stop caring about you entirely.

• India
4 Apr 07
i belive that you have all the pets one can dream of. i really envy you because i dont get to keep this much. i only have love birds, thats it but you have plenty.


• India
4 Apr 07
do you have a pet, and if what is the name of the pet.