Tomb Raider Anniversary the 10th Anniversary Released May 2007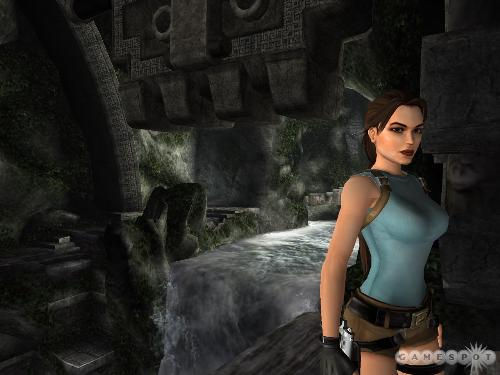 April 4, 2007 4:08pm CST
Who is looking forward to the new Tomb raider anniversary built on the Crystal Dynamics engine from the Tomb Raider Legends Game it is the remake of the very first tomb raider game on the playstation one in 1997. Here is the details of the game:The adventure begins when Lara is hired by a powerful syndicate to retrieve a mythical object called the SCION. As Lara Searches ancient tombs and isolated worlds that have lain undisturbed for thousands of years, she discovers that she is not alone. Not only has she awoken their fearsome guardians but there are others desperate to learn the SCION's dark secrets. Celebrate and commemorate TEN YEARS of TOMB RAIDER and LARA CROFT with Tomb Raider: Anniversary, a new action adventure inspired by the original Tomb Raider video game, one of the greatest action adventure games of all time!
5 responses

• Bahrain
5 May 07
I'm definitely looking forward to this one, it will be really interesting, sounds like it, although I didn't play the first one, in fact I've only played two of the series, angel of darkness, and legend, but loved them both, a lot. And I'm definitely gonna get my hands on this as soon as it's out. It does sound like it's gonna turn out to be great. Thanks for the info.

•
24 Apr 07
I just replayed the original version of tomb raider and now i'm quite exited about getting this one. It looks awesome :)

• Philippines
16 Apr 07
I am also looking forward on the new Tomb Raider Anniversary. I have Tomb Raider, Adventures of Lara Croft, Revelations, Chronicles, Angel of Darkness and Legend. I hope that it is as good as Tomb Raider Legends since even my little boy plays it.

• India
5 Apr 07
ya i m big fan of tomb raiders games i have ps2 and i m wait for tomb raider 10th anniversary