Anyone want to hear about growing up in Brooklyn?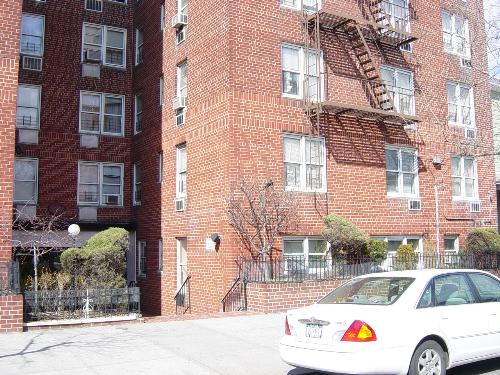 United States
April 4, 2007 4:38pm CST
In the '40's, '50's and early '60's Brooklyn, was like a small home town. It didn't matter if you live over a store, in an apartment building or a single home. You felt safe and you knew everyone in the neighborhood. I lived most of my young life in 1 long block radius. I started off on Clarendon Road and Nostrand Ave. I lived on top of the Dry Cleaners at the corner. We had 2 family above us and 1 next to us. I was 4 years old. I wasn't allowed to cross the street, so I waited for my daddy to come home on the Trolley car at the mail box. I would look up at the clouds see things in them. One day I saw people walking around the clouds. From that apartment we moved to Florida, we returned 2 years later and moved to Nostand Ave between Clarendon Road and Ave D. That apartment was one big room, we didn't stay there long. But I remember it because I could look out the front window and see the trolley cars go by. The next place was on Ave D. between Norstand Ave and 29th Street. This time we lived over a bar. This apartment was very large and I used to run down the hallway acting like I was a ballerina and do flying jumps. Here is where I made my first real friendships. I met my 1st boyfriend on that street, Matty. I met my 1st girlfriend Judy, she lived on the corner of Nostrand Ave. and Ave D. Then we were friends with Adele, she lived on 29th Street between Ave D and Clarendon Road. Judy and I went to the Catholic school and and Adele went to the cool public school. She was friends with Barbara Striensand. Judy and I wore uniforms and Adele wore lipstick. In the summer we would swim in the pool at Adele's school. When we got older we got season passes to Farragut Pool. Farragut Pool was a happening place. Candid Camera even did some of its tricks from there. It was 1 large city block long. On one side of the entrance was a bar and bowling ally and the other side a large swimming pool. There were tennis courts, basketball hops, and picnic tables. By that time, I lived on 29th Street, down the block from Adele's, in a real 2 family home. My bedroom door was french, I would make a Loretta Young entrance every morning. I would throw open the doors and greet the world. Well, back to this story! Judy lived over the candy store and Adele then moved into a single family home about 10 blocks away. Every morning in the summer of 1957, Judy and I meet at 9am to walked over to Adele's house, Judy and I would pass all the stores on Nostrand Ave and talk about if we would save our money to get a slice of Pizza or a Jewish Hot Dog, just before we came home in the evening. Adele's house was 1/2 way to Farragut Pool, we would stop there and wait for Adele to get ready. She was the perfect one. She looked like Natalie Wood right down to her bangle bracelet. Judy looked like Julie Andrews and I looked like Anne Francis. We were a threesome. We came from different back grounds and but we were very much alike as well. In 1962 the 3 of us went to Bermuda and we were never the same again. On the way to the pool, we would sing songs from the Musical we saw at the movies that weekend, Adele was dressed in matching shorts, shirt and sandals, Judy had on cut off jeans, t-shirt and sneakers and I was in peddle pushers, cotton shirt and penny loafers. When we got to the pool, we all had our own lockers. I shared mine with my mother, they had their own. We would put on our bathing suits and sit in the sun looking for boys!Adele would sit so still, that not one hair would go out of place. Judy would go over and play basketball, and I would go in the water and make believe I was Ester Williams. I would close my eyes and make fancy swimming moves and pretend no one was looking at me. LOL On the way home, with our hair still wet we would sing "Singing in the Rain!" Or "I could have danced all night." In the late 50's and early 60's noone would lock their door's or be afraid to take a walk at night. Yep, those were the days. After that, I move one block over to Newkirk Ave in a large Apartment House. (everytime we moved it was always to a nicer place, my mother took so much pride in that whenever she was asked why do you move so much) Judy's stayed living over the Ice Cream store and Adele was still in her house. Judy married a guy from Nostand Ave, on October 17th 1964. Adele married a guy she met at work November 20th 1965, And I married a guy I met at a New Year's Eve party in my building, a week after Adele on November 27, 1965. Judy had 2 girls and one son. Adele had 2 girls and one son. I had 4 sons. Judy worked for me at the Travel Agency for a while. Adele got divorce and I hear from a her a lot in e-mails. Wonder what happened to Matty? He married a girl name Carol Lee! Honest to God. They have 5 sons. Brooklyn had small neighborhoods, they were like countries. Each neighborhood would have an ethic flair. We all went to the same schools, churches, stores and would hang out on street corners. We took the subway or bus to the movies or Manhattan. We watched Ed Sullivan on Sundays and Johnny Carson at night. We shared a unique way of life. We didn't have to get in the car to go to the dentist, or the library. It was down the street. Every block had the same stores. A drug store, a bank, a pizza Parlor, a candy store and a butcher shop. Across the street would be a bakery, a 5 and 10, the A&P and a Chinese Restaurant. The friends I had in Brooklyn were street smart. We knew what to do to make friends and how to dance at the hop. My oldest son goes to a Club in Brooklyn, every weekend, he has asked for our address' so he can see where we lived, went to school and got married. I wish he could see the Brooklyn of the 1950's. He would have loved seeing the neighbors sitting on the stoop, watching whatever traffic there was. He would have seen the truck that came around with the "Merry-go-round" for a nickel a ride. The man who sold fresh vegetables from the back of his push cart. Wonderbread would sell small loafs of bread for 5 cents. We would get vanilla mello roll ice cream cones or Egg Creams for 2 cents. Ah!!! Well, it is 2007 and the memories of those days are so fresh in my mind. I couldn't tell you what I did yesterday, but I do remember the 1950's. Those were the days of poodle skirts, saddle shoes and pony tails. I have home movies of the 3 of us. We were really some threesome.
3 responses


• United States
4 Apr 07
this was a very good story of your live there, would it not be great if sometime where you grew up at never change and that things would just stay the same. but heck even the prices of stuff that we bought back in the day. thank you for sharing this with us.

• United States
11 Apr 07
It's funny just how much your reminiscing got to me tonight. I used to sit and listen to my Granda tell me stories about Detroit back in his younger days. He recently had a series of strokes and passed away, but he left me with the ability to cherish the memories of more human times. So, thank you. You have revived for me the greatest times in my life. Bless you for sharing your story.