Mr.Teddy bear,do you know?


China
April 5, 2007 12:15am CST
You can find his little round eyes looking at you from shop windows, advertisements or even your own bed. Who is this cute bear that so many people adore? He goes by the name of Teddy. Teddy bear came into the world in 1902. That year American President Theodore Roosevelt, nicknamed "Teddy," went on a bear-hunting trip in Mississippi. Soon afterward, a cartoon showing Roosevelt refusing to kill a baby bear was published in newspapers across America.
3 responses

• Philippines
12 Apr 07
Thanks for the information my friend.I just learn a new insight for today.I could not imagine that the name teddy bear was derived from the American President Theodore Roosevelt.

• Australia
5 Apr 07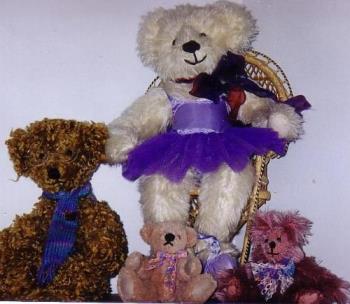 Yes the Teddy Bear has brought so much joy to millions and will go on doing so, so much comfort a thing can bring, I used to love making teddy's and I had so much love for the finished product and I also used to see the joy that little teddy gave to some child, yes teddy is beautiful...