Reflections on the "best things in life".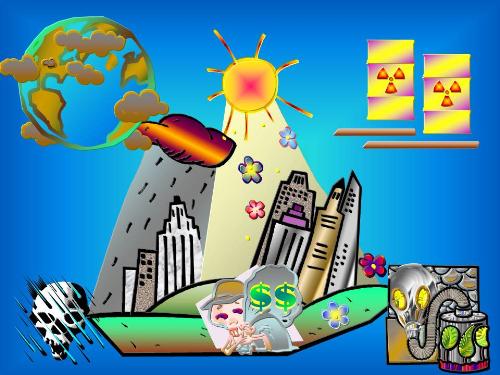 United States
April 5, 2007 8:26am CST
There's a song title (and, I believe an old saying too) that says: "The best (or 'finest', or 'finer') things in life are free!" According to the song (by Luther Vandross) "true love comes for free" (see this link: http://www.lyricsandsongs.com/ksong/351454.html). I think the original adage might have been referring to things like the air we breathe, the sunshine we're warmed by, the beauty in Nature all around us...etc., etc. (which, in my opinion, speaks of "true Love-from above"). There are some today who dispute the "free" part, and rightly so. Today we may have to "pay" for clean air, clean water, "safe" sunshine, etc., because we've not been very careful to consider our environment over the years, so Mother Nature is struggling to keep up...SHE wants to keep things "pure" and "free". It occurs to me that we've sadly allowed "way too much water to go over the dam" to really get back the purity that Nature "wants to provide" if left to her own devices. And, these days, even some of our leaders are not interested in addressing what mankind is doing or has done to this planet we all call "home". Sometimes I get quite irritated to think that "greed" and "love of money" (disguised as "economic stability") are dictating policies and legislation regarding many of these things. I only hope our leaders will get the message in time for our future generations to enjoy at least SOME "finer things".....even if they aren't "free"! Stop the madness.....time to clean up!! No longer will very much be "free", as noted above. Yes, we can still "freely" enjoy what's left of our environment and such, but somehow I don't think it's quite the same as what might have been the intent of that original old saying! Let's recapture "the best (or 'finest' or 'finer') things" in life....even if they can never again be "free". We MUST! Otherwise, not much will matter, will it!?
1 response