Had you ever slept on sofa or in floor?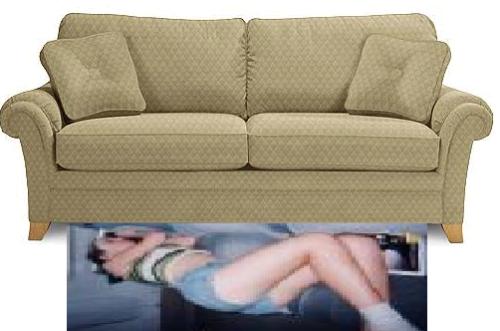 United States
April 5, 2007 8:54am CST
I can remember that some time I slept on sofa and dropped on floor which was covered by floor covering without pillow or other cloth cover though was not awake due to deep sleep and after awake felt pain on hand and back. Can you remember that you had slept on sofa and what happen then or slept on floor what happen then? Let us share.
5 responses

• India
30 Jun 07
yep, wen i see TV late nights....i sleep on da sofa or even on the floor

• India
27 Jun 07
Dear palina77 I dropped many times while sleeping on sofa and even bed .. when I was about 12 or 13 years old .. and I was not awake due to deep sleep .. I even don't hear the doorbells due to my deep sleep. My family was really tensed because of my deep sleep..

• Kottayam, India
9 Jun 07
For poor people it is easy it is neither couch nor sofa or floor we want to sleep that is all.

• United States
24 Apr 07
I slept on the couch plenty of times because its alot cooler than in my room. In fact last night I went to sleep downstair on the couch. It does hurt my back in the morning though. I have never sleep on the ground before since that just feels uncomfortable and not only that, my carpet is kinda dirty because our dog is constantly shedding his fur.

• United States
11 Apr 07
Well, that is so funny when that happens. Thankfully, I haven't experienced that just yet. I guess, it is because I don't sleep on the sofa alot.