Pets: Dogs........or........Cats??? Why???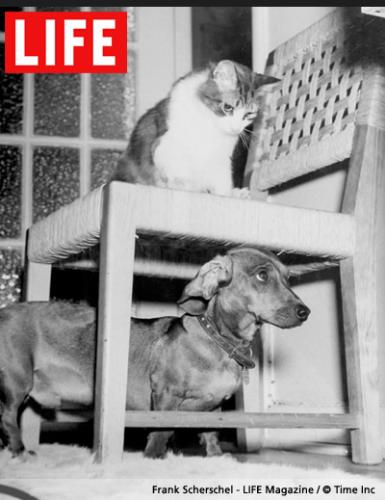 United States
April 6, 2007 11:39am CST
Just pick one of the 2, please. I do know there are other pets, but these are the most popular in the world. Even if you have no pet at present, whioch one would you get if you could? Remember to tell why. Extra credit if you post a photo of your preference. No short answers or else you get a "-!
3 responses

• United States
6 Apr 07
I know you were very plain in your instrutions in the discussion. I have a puppy and I also have 3 cats. I love all of them in different ways and I cannot chose one of them over the other. I love my pets, they are part of my family and i would never choose one of my children over the other and I wont choose one of my pets over the other one.

• United States
6 Apr 07
I tried to add a picture and it submitted my comment before I was finished. LOL I love my simease cat because when I am sick she lays at my head and purrs. she makes me know that I am not alone. She loves me even if I am not having a good day. My puppy keeps me company. He is laying at my feet now while I am on the computer. He is my shadow but he cant purr. LOL

• United States
9 Apr 07
1. Cats because I have dogs LOL. I love them all and it is really diffult to choose just one. Cats are easier to care for but they both give unconditional love which is to me the most important thing in having pets

• Canada
17 Apr 07
I prefer cats, because they can be litter trained, and don't need to be walked every day. Also, if I want to go away for the weekend, I can leave my cat in the house with no problems. Sometimes if I'm going to be away for too long, I'll take him to my mother's place.