What will you do.....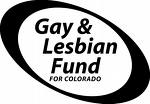 Philippines
8 responses


• Canada
6 Apr 07
If my daughter was in love with a lesbian (she has many years yet to decide who she will love) then I will support her. It isn't the lifestyle I chose, but she is not me. I would invite the woman she loves to supper and hope that I liked her too.

• Philippines
6 Apr 07
If that is what is happening to you now, start discussing it openly to her that her relationship with a lesbian must be cut. Perhaps, you are to blamed about this relationship you did not listen to her almost all the time. You failed to befriend your daughter. Be the best of friend with your daughter so that she will tell you all her secrets, including her secret love. I believed when she opened it to you, abruptly you cut your communication with her by avoiding the topic. The end of this, she explored on this relationship and kept it secret until you found when it is already deeply rooted. However, there is time yet. Open your communication with her again and be the best of friends forever where you can guide her to a productive relationship.

• United States
6 Apr 07
I would hope that I could support her in her feelings. I am hoping that I will never have to worry about that. I have always told my children that I love them regardless of the decisions they make. I think that I could accept this.


• Etowah, Tennessee
6 Apr 07
I would be upsetr for sure. she is only 10 so I think it would not happen anytime soon. My daughter is a real big tomboy. She wears boy clothes and plays boy labeled things. i have already thought about this possibility. I will love her unconditionally. No matter what she prefers to date. As long as the relationship is not a dangerous one, I will support her choice.


• United States
6 Apr 07
Well I don't have a daughter but if I did I would support her no matter what. My kids are my world, and if one of them or all of them are gay/lesbian then thats fine as long as they are happy!