potatoe rolls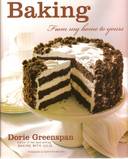 United States
April 6, 2007 4:53pm CST
I love homemade potatoe rolls and I used to make them a lot. But mine never came out tasting like the ones my mom made. Maybe I'm not doing something right. When I mention this to my mom she doesn't tell me her secret, if she has one. Could anyone help me, please?
4 responses

• United States
9 Apr 07
I have never heard of these before. They sound good. I wish I could help you. I hope that you will find some answers to your questions.

• United States
12 Apr 07
They sound very interesting... I'll keep checking to see if anyone add a recipe here...

• India
9 May 07
I am afraid I cannot help you with the recipe, but I must point out that this feeling about what our mothers make is something that we unconsciously construct. But it is a good feeling all the same. I always think of my mother as the best cook in the world, and am shocked when my Dad refutes it! I am never satisfied with my own cooking and feel happy only when I devour something cooked by my mother,

• United States
2 Jun 07
I dont know about potatoe rolls, but here's something easier: Blueberry Cheese Rolls Ingredients: 1 pkg. (8 oz.) refrigerated crescent dinner rolls 4 oz. (1/2 of 8-oz. pkg.) PHILADELPHIA Cream Cheese, softened 2 Tbsp. sugar 1/2 cup blueberries, divided Directions: PREHEAT oven to 375ºF. Unroll dough into four rectangles; firmly press perforations together to seal. COMBINE Cream cheese and sugar; spread onto dough rectangles to within 1/2 inch of edges. Top evenly with blueberries. Bring opposite corners of rectangles together; press together to seal. Place on ungreased baking sheet. BAKE 11 to 13 min. or until golden brown. Substitutions: Substitute 1/2 cup chopped red or green apples and 2 Tbsp. raisins for the blueberries. Substitute Neufchatel Cheese for Cream Cheese.

• India
15 May 07
I am very sorry my friend. i donno how to make potato rolls but i know how to make sweet potato rolls . i know rolls with potato stuffing but made with bread. but i havent ever tasted plain potato rolls. it really sounds great and tasty to me atleast as i am a big fan of potato.