pet dogs with children?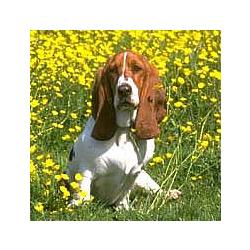 United States
April 6, 2007 5:33pm CST
I think that children should always be raised with animals.especially dogs. Having animals at an early age helps children develop better communications skill and helps them understand other peoples emotions . having pets help them teach responsibilities.Studies shows children with pets happier than othe children.also teaches children to compassionate to otheres. i think pets are more good for children if they both are at young age,they both will grow up to happy and very protective of each other. what you think?
3 responses

• Malaysia
6 Apr 07
Pets can be an alternative for children to show their love. I do agree with you.

• United States
6 Apr 07
I too think that children should have dogs. I don't even have to tell my now 9 year old twins to feed and water the dog...they fight over who gets to do it (and we have had him for 3 years). I think that caring for something smaller than you are gives you a sense of responsibility and nuturing.

•
6 Apr 07
I think what you are saying is very very true about how it teaches children responsibility and stuff but sometimes I think it is very unfair on the dog. Dogs do loved to be loved and do take alot of care and I think sometimes people that have small children can n ot give the full care and responsibility that is needed for the children once the baby has got all its looking after. I suppose it is all an act of balance between it all and if a family cna achieve that then that is fantastic but I just hate the thought of a dog becoming more of a hindrance because a baby is ill or the baby needs fed. Dogs need a home where they can get all the attention they need.