rahul dravid's nature ....

India
April 6, 2007 10:01pm CST
Its disgraceful for the whole nation that the Indian team had to leave west Indies during preliminary round itself.Anyhow Dravid's acceptance of the responsibility for the poor performance proved his good nature. It does not mean other players nothing to do for the poor performance.No player can raise his voice.Everyone is guilty in this respect.
3 responses

• India
7 Apr 07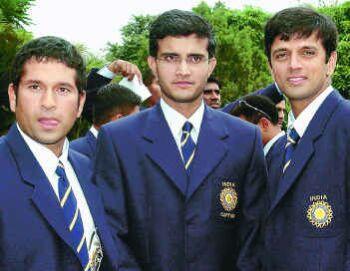 I agree with you that it was most shaking news for us that India has lost at start only for race of the world cup. I appreciate Dravid's confessing that he is reasposible for Indian tem to be out of world cup. But on other hand after a long discussion with friends and family I came to a conculsion that yes dravid is a person who can be blamed with Greg chappell for Indian team losing this world cup. I haven't seen that zeal to win in Dravid if compared with Ganguly. Ganguly had all material to represent as Indian team captain. Dravid lacked that killing attitude, he was always on defensive mode in all matches, he matches he has played as Indian captain. I like dravid as a player as he has improved his game a lot but as captain I would prefer Ganguly or Yuvraj Singh as they have that killing ideas to win.

• India
24 Aug 07
so sad u' admire a jealous individual, who flaunted personel talent at the risk of his team.....who discourages all rising star....I think he should regret his declaration of Indian innings when sachin stood at 196!!!!,,,, I wont say rahul dravid is afool but he is clever & jealous....High time he should retire, before "desh ki Janta" throws him out...