how careful are u in uploading your own photos online?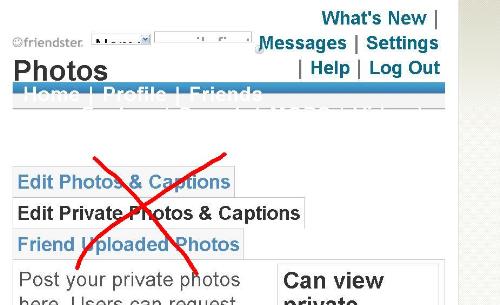 Philippines
April 7, 2007 1:44pm CST
with the increasing number of websites and webhosts where you can easily upload photos, people nowadays don't seem to care about the dangers of uploading their own private photos. some people grab or steal ur photos and use it for malicious online activities. as a matter of security, i maintain only one online account, which is mt friendster account, that contains mine and my family and friends' photos, where i keep only legit friends of mine in the list. are you that cautious as well? what are your thoughts on this?
No responses