Why did Friends end?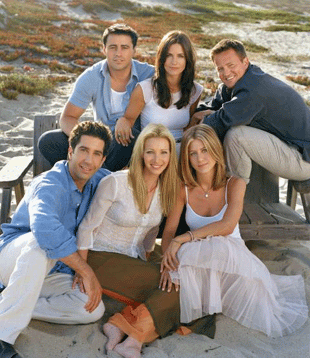 Brazil
April 7, 2007 5:08pm CST
Do you know why Friends ended? It was such a succesfull sitcom, and it lasted for ten seasons. It had and still has millions of fans all over the world, so why did it end? Was it canceled? It didn't have enough audience? Or the actors and actress didn't want to stay in the TV Show anymore, because they wanted to star on movies and things like that?
5 responses

• United States
7 Apr 07
It was not canceled. THe actors decided it was time to end it, so they did. It had plenty of viewers until the end.

• Brazil
7 Apr 07
Yeah, I thought so. But they should get together again to make a movie or something.

• Singapore
12 Apr 07
Friends wasn't canceled, I think it was a mutual decision of all the casts and producers. It has already been on for a long time and it's not like its ratings were dropping, it was more like all good things must come to an end. I agree that if it were on for a much longer period of time, people would tend to get bored and the show would lose it's touch. I also agree that they ended it at the right time. Friends has already made its mark on television.

• India
8 Apr 07
yes i think i do know the reason behind this.i think all the actors were bored of seeing each other's faces every now and then.they had worked with each other for 10 long years.they wanted to do something new.they wanted to do something other than comedy.but the latest buzz is that friends season11 is coming up.now whats your reply?

• India
8 Apr 07
well the show wasn't cancelled it was just the decision of the actors that maybe now is the time to end it and move on with their individual careers and also give chance to the other sitcoms hehehehe . and i believe that they are thinking of making a movie on it as well , i heard it on some interview or something . After the friends series , they have started a new series named Joey which i watched a few episodes but wasn't that great according to me , maybe u should try and watch that . take care .

• United States
8 Apr 07
I think everyone is right about the actors just deciding it was time for it to end. I love that show, and I wish they would do like a reuinion or something! I want to see if Ross and Rachel end up together in the suburbs, and how Pheobe and Mike are. And of course, i want to see Monica and Chandler and the twins! I guess Joey's sitcom let us know how he did...still, I wanna see joey. I miss my friends!!