What cellphone unit do you use?

Philippines
6 responses

• China
8 Apr 07
I like using NOKIA.Because of its quick reaction.

• Singapore
9 Apr 07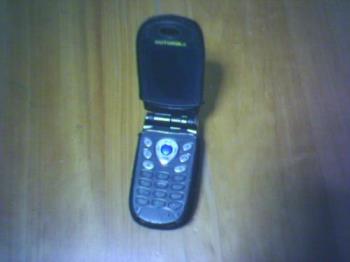 I like smartphone running MS mobile, it will allow sync with Outlook calendar, tasks list and contact list. That help me to stay connected with my work. I am using a O2 xphone. And previous owned a Motorola mx200. I love it as I only need to carry one gadget around since the O2 xphone has part of the PDA functionality to keep me connected.


• Romania
8 Apr 07
I like using semeanse,is verry small and accesibility,have video photo.!

• Malaysia
8 Apr 07
I have a Nokia 7610 now and last time i used a Nokia 3660. I am a long-time Nokia user simply because over here, drop your Nokia and there will be many service/repair shop where Nokia user can send his/her phone for repair. Plus, there is so many accessories for Nokia in the market so there is a lot of option for customisation. Sorry to say this but here, the market is Nokia-oriented, it has reasonable resell value and plenty of software upgrades which mean better bang for buck.