weight......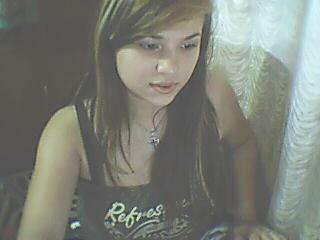 Philippines
4 responses

• Canada
15 Apr 07
Check out this blog by one of my friends, there is some good info there. http://WomensHealthMadeEasy.blogspot.com Good luck to you. Regards acosjo http://6by6million.net/acosjo http://acosjo.dubbsmarketing.com


• Philippines
8 Apr 07
Try the "No carbs after 5 pm diet". Literally it means no intake of carbohydrates after 5 pm. It worked for me. I lost 10 lbs. in 2 months and I'm still continuing it.

• United States
9 Apr 07
I watched a Dr.Phil show once about weight loss and he said that someone can lose 50 a year alone just by stop drinking pop and carbonated beverages I don't know how true it is but my sister in law tried it she lost 20 pounds in a month by stop drinking pop and not eating after 6 o'clock pm and maybe doing alittle more walking.

• India
8 Apr 07
First of all... u are not fat ... u look awesome. If anyone says u are fat, punch his nose till it bleeds....

• Philippines
8 Apr 07
i don't punch , i only wrestle hehehehehehehe......... yes I'm fat..... thanks

• United States
9 Apr 07
I think you look great. But it's your opinion that counts. I think you could lose 10 pounds in just a weekend doing a juice fast. Or you could try not eating proteins and carbs together that works well it did for me. And wait two hours before eating a card after eating a protein. You can have steak and veggies but no starchy ones like potatoes and corn. Well, I wish you luck and hope you succed in your goal of losing weight.